Mehler-Valmex Fabric
---

VALMEX® boat is a unique material for manufacturing high quality inflatable boats used for leisure, sports and professional applications. Several layers of PVC are combined with a Polyester base fabric of high strength 1100 dtex yarn by melt-roller coating. These single layers give flexibility, elasticity, airtightness and resistance against mechanical damage. VALMEX® boat is abrasion resistant, UV and weather resistant, dirt-repellent and insensitive to high temperature conditions. VALMEX® plus products feature higher resistances to various environmental conditions due to an additional acrylic surface finish.
---
Fabric Specifications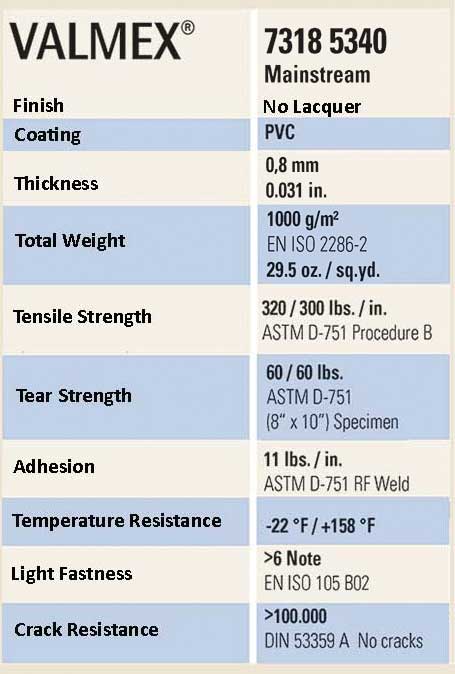 The indicated technical specifications are average values. All products of Mehler Texnologies are in accordance with the European REACH directive (Registration, Evaluation and Authorization of Chemicals). Manufactured in Germany under the internationally recognized standard of quality DIN EN ISO 9001: 2008.
---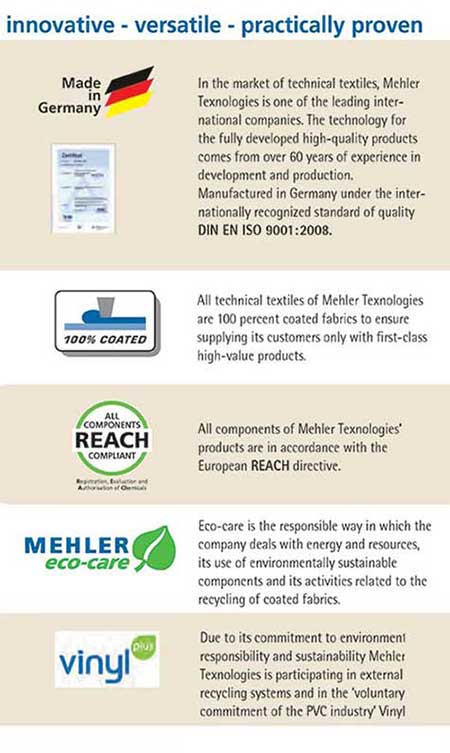 Mehler Texnologies Website