Coastal Boats
---
2 Different Boat Fabrics to choose from.......

Pennel ORCA® Fabric 828 CSM (Hypalon)
from France
Pennel ORCA® (France) is widely regarded in the industry as being the premium quality Hypalon fabric available in the marketplace today. ......

Mehler-Valmex®
8318 Mainstream PVC
from Germany
VALMEX® boat is a unique material for manufacturing high quality inflatable boats used for leisure, sports and professional applications. . ...
---
Boat Features:
All of our new Orca® CSM (Hypalon) & Mehler-Valmex® PVC boats are equipped with our new fiberglass transoms. The transom is fastened to the main tubes not only with glue but is reinforced with bolts to add extra strength and holding power. All boats 9.5' and above also have new large 18"tubes. Larger tubes mean more interior space for comfort adds stability to the boat and helps to provide a smooth, dry ride.
Place Mouse Cursor over image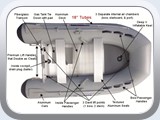 ORCA Model H-CBX9.6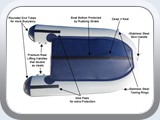 ORCA Model H-CBX9.6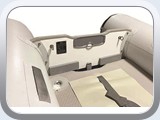 Fiberglass Transom
simple lightbox jqueryby VisualLightBox.com v6.1
---
---